---
Gazi University Central Campus Carbon Footprint
01 Mayıs 2023 10:57
---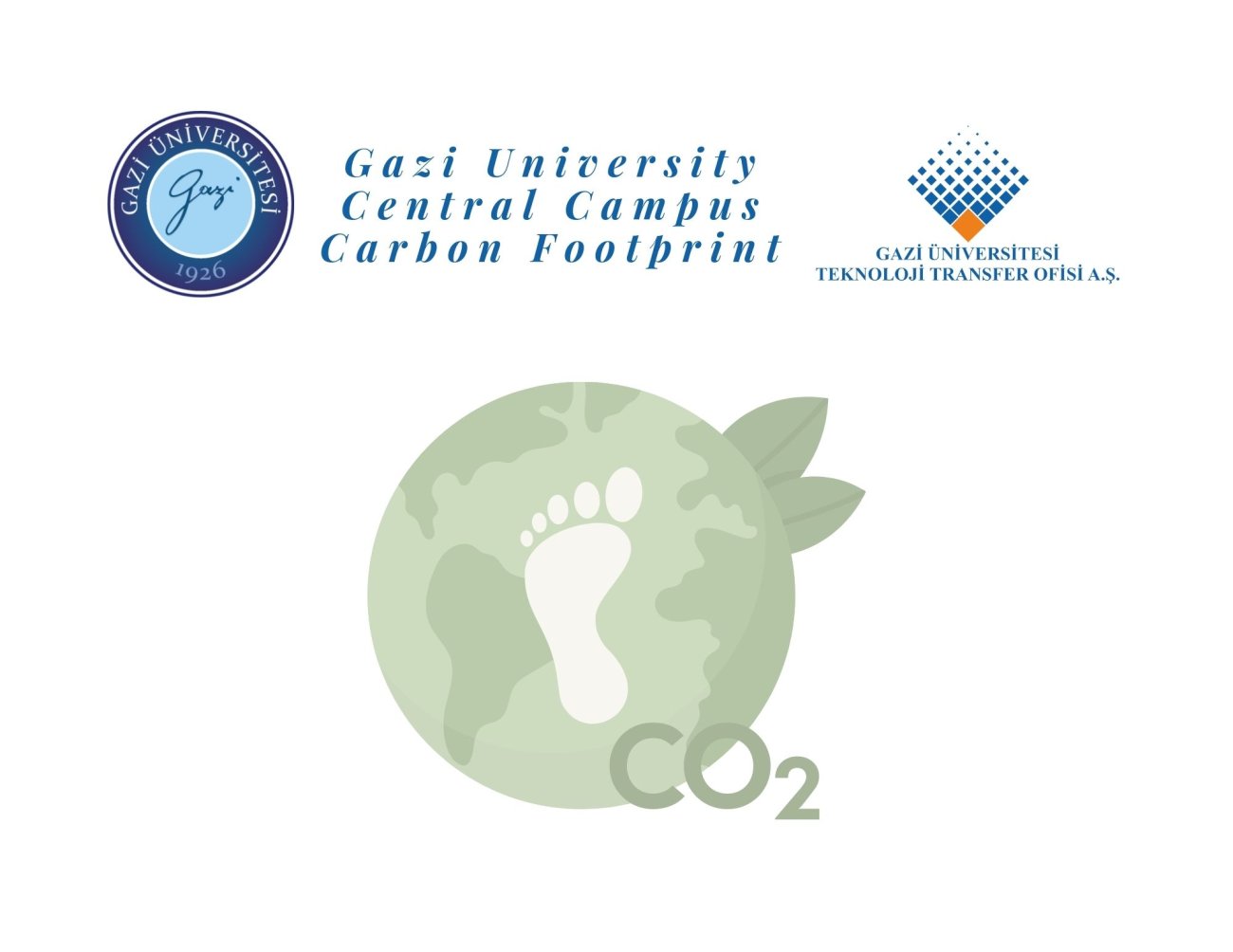 14064-1:2018 Corporate Carbon Footprint
Global warming is the periodic warming of the atmosphere due to the greenhouse effect, which is a natural process and causes Climate Change.
For thousands of years, the carbon sources on our planet have remained stable, but now modern human activity is causing a global warming,
use of fossil fuels, (industrial processes)
deforestation (deforestation, degradation of forests)
over-farming, (land use changes)
and releases large amounts of carbon dioxide and other greenhouse gases into the atmosphere is happening.
According to the Intergovernmental Panel on Climate Change (IPCC), the increase in carbon dioxide is primarily due to the use of fossil fuels. A significant second factor is land-use change, particularly deforestation.
The World Bank warns that at the current rate of increase in CO2 emissions, the increase in average temperatures will reach 4°C by 2060, and that the effects of this increase will be felt especially by the poor.
Voluntary or mandatory international, national or sub-national systems, projects or programs that record, calculate or manage greenhouse gas emissions (GHG), removals, reductions and improvements are called Greenhouse Gas Programs.
Carbon Footprint is the name given to all greenhouse gas emissions caused by an organization, activity, product or person. GHG emissions are caused by fuel and electricity use, production, transportation, shipping, services, and land use change.
The ISO 14060 family of standards is an Internationally Validated Greenhouse Gas Program for measuring, monitoring, reporting and verifying or validating greenhouse gas emissions and reductions to support sustainable development through a low-carbon economy and to benefit organizations, project proponents and interested parties worldwide.
In order to reduce increasing CO2 emissions, a Carbon Tax will be levied, especially on exporting companies, depending on the carbon emissions required to produce goods and services.
After calculating the Corporate Carbon Footprint, it would be the best approach to carry out a project with the strong academic staff of Gazi University in order to reduce this greenhouse gas emission and to minimize the Carbon Tax arising from greenhouse gas emission.

2021 (base year)

2022

Scope 1:

842,356 tCO

2

eq

Scope 1:

772,682 tCO

2

eq

Scope 2:

0,904 tCO

2

eq

Scope 2: 1,117 tCO2eq
Since 2021 was a pandemic year, carbon emissions were lower.